This is a job hunting post 06.01.2020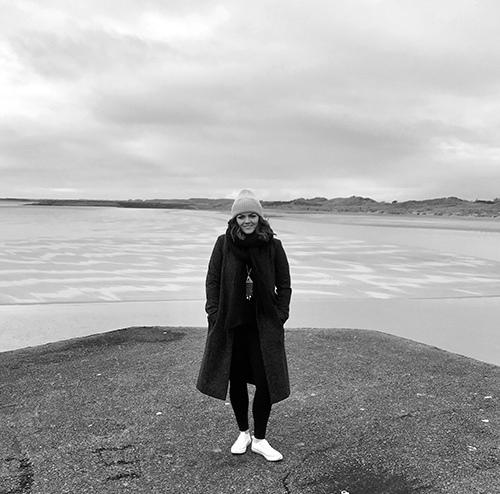 So this is a bit of a different blog post. It is a job hunting post. I'm taking a different approach as if I look at anymore job sites I think I might go mad. So here it is my approach.
First a little introduction to who I am… I'm 30 years old and I live in Oxfordshire with my partner in our little cottage. We have a stray cat that visits us daily, which we feed and cuddle daily, we have spent the last half of last year building an office in our garden which I am currently writing this from. We are a creative pair, my partner works hard as a web developer and I am a freelance illustrator looking for my next step. I graduated with a graphic design degree from a London university 7 years ago and have since worked in the food industry dabbling in marketing and of course illustration.
The independent coffee house I have worked in for the past 11 years, I have helped build from the ground up becoming a loyal member of the team. Not only running the shop day to day but also creating content for social media accounts and growing our following to 450+ followers in just over a year. I have designed leaflets and posters and other advertising material to promote events, poetry readings, film nights and student evenings. This independent business is at the centre of it's local community, striving to be a place where people come together and can build friendships with each other and the staff too!
Aside to this I have always been drawing in the background, working for clients on a commission basis, creating bespoke one off pieces of artwork. I have doodled on shoes, created many pet portraits and even designed tattoos. I have attended craft fairs to sell my work, using my years of customer service experience to my advantage. Each piece of my work that I sell comes from the heart so I like to create a memorable rapport with the customer. Last year I collaborated with Brighton based sustainable clothing company, Lucy & Yak, designing a t-shirt line alongside other budding illustrators. I like to think I can put my hand to drawing anything, I have a varied skill set not only where illustration is concerned but also in the skills I have learnt from my day jobs.
I am a kind, hardworking individual with a varied skill set. Creativity always at the heart of what I do. I love working with my hands. Working with food, I seem to have natural abilities in the kitchen. I work quickly and don't lose my head in high pressured situations. I pride myself on how I like to look after people, ensuring others are comfortable and cared for is part of my nature. I like problem solving, using my creative mindset to adapt myself to situations and ideas. I love creating content for marketing purposes, for myself as an illustrator and in my day job too. I am not just an artist, I am a creator, an excellent communicator and an ideas person, constantly thinking.
Whatever I go onto next I feel like I am at the right stage of my life to take on a new challenge using all that I have learnt so far in my working life to progress in a career I can be proud of.
So for the employers out there looking for your next creative hire, look no further.
---
Posted in Illustrator, Life, Work

---