Be kind to yourself 30.04.2018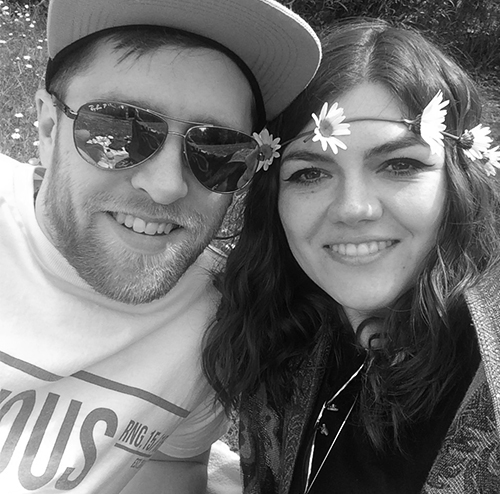 I know it has been over a month since my last post…have you noticed?? Maybe not… but for those who have I am back. I have finally got my bum into gear and have made time to create. I think it has been where I have been going wrong all these years. I have never made time for my artwork. I have worked, non stop since I was 17. Always earning, making money to pay for rent or food, just about getting by but never actually making time for what I want to be doing.
I love making other people happy, maybe that is why I am best suited to customer service…but doing this can take its toll. So this post is a sort of update/chat about life and how I am trying to be good to myself, to be kind.
I am very fortunate in the fact that I have a recently new advantage at the moment. I have a partner who is supporting me whilst I am creating new content. Some for my website, some for me, some for potential clients. I have never had this opportunity before, to actually have a couple of days where I sit down and just draw. Seems the most simplest thing in the world right? But to actually have an allotted time to do this has been unknown to me. Never before have I been left alone for the day to focus on my artwork. I feel it is a real chance to discover my style, which I am evolving everyday.
So I should probably explain since the middle of April I have cut down my hours at work (part time barista part time wannabe illustrator) so I now have extra days to myself to create. It seems blindingly obvious now but I have never thought to do this before. Perhaps because I needed to earn money in my early twenties to live which I think anyone will agree was fair enough.
I am writing to do lists for the first time in my life. I have always kept everything in my head and worked through it somehow, probably missing things off that were forgotten along the way. I am finding such pleasure in crossing things off these lists daily, and actually getting shit done!
This freedom has seen my creative block disappear, which I have previously written about, and a new found confident illustrator appear. I now have a bright orange notebook for lists, creative processes and ideas to be jotted down in.  It is becoming invaluable to me. Now if I am ever stuck for ideas I consult my orange notebook, it has all the answers.
I am listening to A LOT of podcasts, I have a new found love for Desert Island Discs (I know, its okay I am 30 next year..!) listening to greats like Dawn French, Dustin Hoffman even Russell Brand has been hugely inspiring for me. I feel like I am learning more than I ever have sat at my desk hunched over a drawing laughing (or crying…) at a podcast. I would highly recommend a listen to anyone. They can be a huge comfort and listening to the stories can be fascinating. Fearne Cotton's 'Happy Place' has also become a favourite of mine. She interviews more greats such as Stephen Fry and Gok Wan. Listening to other peoples life experiences is massively up lifting. To know that these famous individuals that we look up to and that have sort of 'made it' if you like have also had heartaches in their lifetime.  I can feel my life and processes becoming enriched due to listening to these podcasts.
I am making a conscience effort to be kind to myself. The podcasts are a good start. Eating well is also important (poached egg on toast in the morning, thank you very much). Cups of tea are important and of course that first cup of coffee in the morning. Enjoyment in the moment is just as important as the work we do.
One day we will be out of time, so make the time now.
Be kind to yourself.
Thanks for reading.
---
Posted in Family, Illustrator, Lifestyle, Work
Tags: Illustration, Illustrator, Life, Lifestyle
---