New Year 03.01.2018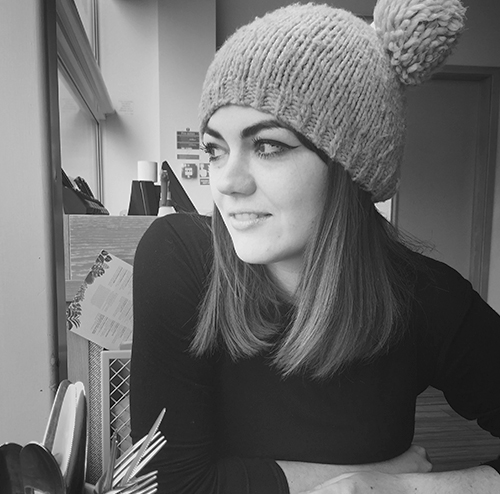 New year. First blog entry. Check.
I thought it would be a good idea to start writing a blog, to get down onto paper…(or onto screen…) the thoughts that go on in this old brain of mine. I am definitely one of those people who listens and thinks more than opening my mouth so here goes…
For those who have no idea who I am here is a quick summary…I am 28 (nearly 29 in three months eek!) I work in a coffeeshop as a barista, but I can be mostly found in the food section, making and sometimes eating…! It is a humble and honest job, I work hard everyday and have fun with my work mates. It can be a pain sometimes but it is like home. Speaking of which, as of last October I am now a homeowner with my boyfriend and partner in crime, Matty boy. We live in a small cottage in Oxfordshire, it is perfectly cute and I never thought I would be so lucky.
Illustration is definitely my thing, it is my world as far as anything creative goes. Even if I never make much money from doing my work, I am happy just creating and drawing. Bettering my skills and knowledge. I love creating with my hands, whether that be baking or painting. I love photography, fashion (Asos is my crack) films (geek alert!). I live for music, Stevie Wonder, Aretha Franklin, Whitney Houston, Tenacious D…you can often find me in my car singing at the top of my voice to and from work.
The past couple of years I can honestly say I have never felt more appreciative of the life I live. Enjoying every moment and realising this is it, this is life. I better start enjoying it. Which I like to think I do. I live a simple but valuable life. I love my family and friends, seeing them and having them as part of my journey through life is one of the most important things to me. You never know what is going to happen so I make sure those closest to me know that I love and appreciate them.
This first blog post is a sort of introduction to what I hope will be many posts about lifestyle, fashion, illustration…anything that comes to mind really. I have got into reading blogs from other writers recently and find they have been rather comforting to read. I myself am terrible at writing, it has never come naturally to me, it is lucky that this evening I suddenly felt the urge to write something so apologies in advance for any rambling.
It is the start of a new year, 2018. I am never one for new years resolutions as I find they make me feel slightly unhappy with myself, like picking holes. All I want to do this year is focus more on my artwork and actually get my ass into gear with producing more artwork and products to start selling. I find I have to force myself after a long day of being on my feet to come home and make time for my illustration work. I will never get anywhere with it if I don't just start! So this blog post I feel is a step in the right direction. There are a lot of resolutions floating around on social media this time of year to start losing weight and to eat healthier blah blah blah… the only resolution that makes sense to me is for us to be kinder to ourselves. I am definitely one for giving myself a hard time A LOT of the time. So yes, fuck it. This year I will be kinder to myself. I am doing okay. I am happy and that really is the most important thing. And so as Yazz & The Plastic Population once sung, The only way is up.
Thanks for reading.
Wigmore out.
---
Posted in New Year
Tags: Baking, Drawing, First post, Illustration, Life, Me, New Year
---