Shopping is my thing 21.07.2018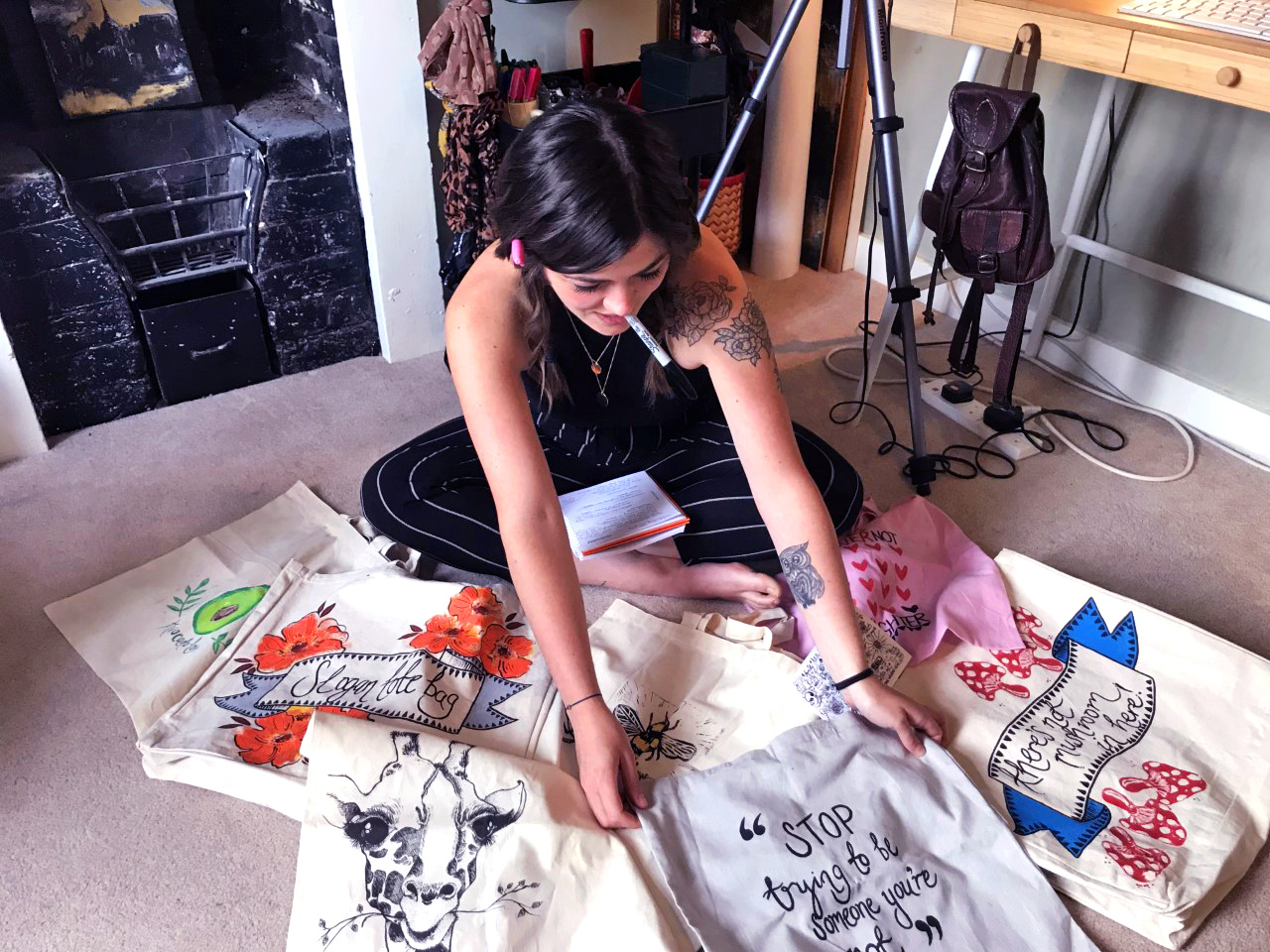 It has been (oh my gosh) six years… six years… since I finished university. A lot has actually happened in those six years.
I ended a long-term relationship, ending a engagement… I learnt to drive! (That is huge for me…) Bought my first baby car (with a little help!) I moved in with my best friend, met my man best friend (Matthew) met his beautiful, loving family who welcomed me into their home and lives! Bought a house with said Matthew and bought my first sunflower plant which I have managed to keep alive after the first week of owning it! So much can happen in six years. Cannot believe it.
I also spent a good chunk of that time applying to jobs, bossing the interviews then dealing with the rejections, picking myself back up and applying to more. Starting your career. My god what a hard thing to do nowadays. Through it all my job as a barista in an independent coffeehouse has been constant, in the background, steady and loyal babes. I have earned my living through this.
I had a brainwave a few months back. You know what? Fuck job searching. Why work my bum off making someone else rich when I can do that for myself. And so the dream of making something out of my illustration work began.
In the past I have always shot myself in the foot where illustration is concerned. I never believed I could make a living out of something that I loved doing so I never tried in the first place. Whenever someone asked me what I wanted to do I would reply with, an illustrator, feeling embarrassed like I would never actually achieve that goal. But why not? Why cant I make a living out of it?
So here we are, I am nearing my thirties and I finally know where I stand. I know what I want to do. It has always been illustration and it always will. So even through all the blood, sweat and tears I know I will face in the future I am certain of where I want to be heading.
I have been producing like mad over the past few months, in between working and well just living life really. But with this blog post I would like to officially introduce the opening of my online shop. Selling all things created in my studio (our second bedroom, at my tiny desk!) All the work is very close to my heart and has been created with a real love and passion for all things created by hand.
Totes original. Tote bags are huge at the moment, saving the planet one bag at a time. I have created one off original hand printed tote bags. So whichever one you own will be completely unique. There will be more to come of course. Badges are available too, I love a good pin badge.
If you can please take a look at my shop and tell your friends I would be eternally grateful!
Heres to all the handmade babes out there! I join your club with great honour!
Wigmore out x
---
Posted in Illustrator, instagram, Lifestyle, Work
Tags: badges, handmade, Illustration, Illustrator, shop, tote bags
---